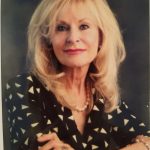 Barbra Bloch
REALTOR® Commercial/Industrial Real Estate Specialist
A little about me
Barbra has the experience that we all respect in both commercial and residential real estate.
Over the past 30+ years of her living in Michigan, Barbra has spent most her career in real estate starting (27+ years) with her mentor and husband, Joe Bloch. Her expertise, diligent in commercial real estate/land development, is a valuable asset to our team.
Barbra, for past 30+ years, has never stop serving the neighborhood as a volunteer, Gala Chair, President for America Lung Association, Juvenile Diabetes, Cranbrook's Museum of Art, Women's Association of the Detroit Symphony Orchestra, DSO's Junior League, DSO's Volunteer Council, DSO's Governing Members, Member of the Detroit Institute of Arts, Detroit Opera, FAR and so on. She is also a member of several local Chambers' of Commerce and is well connected to the local community and local governments.
Graduated with M.A. from Michigan State University, Barbra continued attending extension classes at U of Michigan (pre PhD program); Princeton University, Northwestern University. She holds a BA from Capital University and attended Wilson College.
In addition to a Real Estate License, Barbra also holds a Builder License, a Security License, and owns a studio called 2001 Design, Inc.
Barbra, currently resides in Bloomfield Hills, MI